Sale!
Warrior Warp Mini Lacrosse Class Kit
A excellent starter kit for schools and beginner programs.
24 x Warrior Warp Mini lacrosse sticks
24 x low compression tennis balls
2 x lacrosse stick bags
2 x lacrosse ball bags
Stock expected in March 2022
Available on back-order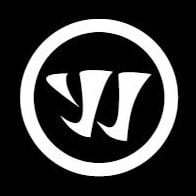 Description
The Warrior Warp Mini lacrosse kit is the best way to get started in lacrosse.
Warrior Warp Mini
This kit features the Warrior Warp Mini which is by far the best stick to learn with. This is a real lacrosse stick with a preformed mesh pocket that throws perfect first time and every time.
Beginner lacrosse sticks have traditionally been sof-crosse sticks. These are plastic moulded heads that resemble soft plastic buckets. They are missing the mesh style pockets which are what make lacrosse the wonderful game it is.
The Warrior Warp Mini is a remarkable innovation in the sport of lacrosse. Warrior engineered a custom manufacturing process to insert a mesh pocket into a real lacrosse head during the moulding process.
What results is a real lacrosse stick that is ready to go out of the box.
The stick has all the great features a beginner needs. It has a light weight design, a shorter length (34″), a smaller shaft (7/8″ in diameter) and a wide head to make catching and scooping easier.
To assist players in developing their skills, the Warp Mini allows players to develop beyond the basic skills. You can cradle out wide, in close and with one or two hands. You can take crank shots, make "quickstick" (different to the Lacrosse Australia program) passes and execute one-handed ground balls.
But the features don't stop there. Being a real lacrosse stick you can also execute some of the advanced lacrosse skills. The pocket allows for fakes, both types of "behind the back" passing and you can even show off your stick tricks.
The Warrior Warp mini is truly the best stick for beginners.
Additional gear included
Also included in the pack are low compression tennis balls, stick bag and ball bag.
The low compression tennis ball fits nicely into the Warp Mini and with the low compression don't bounce off too far.
The stick and balls bags make packing everything away a little easier. The stick bag is made from tough nylon and easily fits 12 sticks. The ball bag is also made from a tough nylon and fits 12 balls. There's lots of mesh throughout so if the equipment gets wet it will be able to dry out.
All our gear comes with a 6 month warranty.
The kit can be tailored to your needs. If you already have balls, if you need more sticks or if you already have a kit bag we can customise a package for you.
Brand
Warrior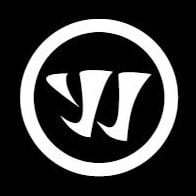 Additional information
| | |
| --- | --- |
| Weight | 32 kg |
| Dimensions | 110 × 27 × 34 cm |
| Brand | Warrior |